PlayScreen tries its luck as an early bird on Apple Watch with Blackjack Anywhere
If someone creates a new gadget, games will eventually migrate to it. We're already seeing that with the Apple Watch. And one of the early experimenters is PlayScreen, a mobile game publisher that just released Blackjack Anywhere on the Apple Watch.
Blackjack Anywhere runs on iPhone, iPad and the new Apple Watch Download the game TODAY.
Stick Figure Movie Trivia app review: movie trivia with a big twist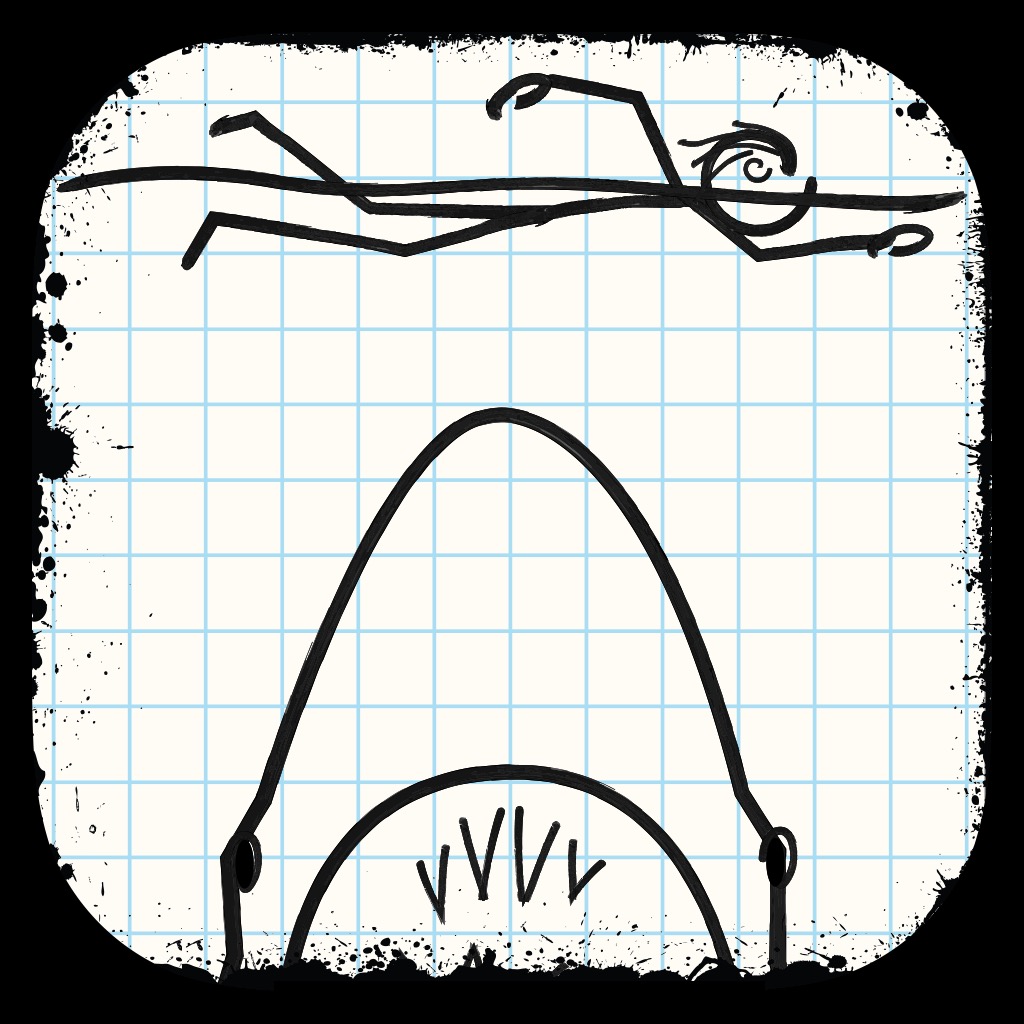 Do you consider yourself somewhat of a pro when it comes to movie trivia and knowledge? If so the Stick Figure Movie Trivia app for your iPod touch, iPad, and iPhone is ready to offer you the ultimate trivia challenge. This is a trivia challenge like no other, everything about this offering is fun and unique and you'll find yourself hooked on it. In this game you'll be trying to identify the well-known film that is depicted with some rather hilarious stick figure drawings.
more at link.
Hey, we're giving away an $50 Apple Digital Gift Card for the best caption to this picture:
See Rules HERE
PlayScreen, LLC is offering to double a player's Zynga Poker – Texas Hold'em™ chips if they make the switch to the Five Star Rated game, Billionaire Poker. Billionaire Poker http://bit.ly/BillionairePoker, is available for the iPhone and iPod touch and Billionaire Poker HD http://bit.ly/BillionairePokerHD is available for the iPad. Both can be downloaded from the Apple App Store. Sporting stunning Retina Display graphics, original social features, and a unique "practice" mode, Billionaire Poker offers mobile gamers a comprehensive – and realistic – poker experience unlike any other on iOS.
Players who download Billionaire Poker can simply email a screen capture of their Zynga Poker game to DoubleMyChips@playscreen.com with their Billionaire Poker account into (screenshot with Player ID or the Player ID itself), and PlayScreen will deposit double their Zynga Poker chips into their new Billionaire Poker accounts.
Billionaire Poker is free to download and play, the latest in a series of poker titles beginning with PlayScreen Poker in 2011. Like the original game, players start with $20,000 in free chips, which can be used to play live against opponents from all over the world. Free chips are awarded daily–or by winning hands, which unlocks achievements.
The "Worst Tech Predictions EVER" puzzle features Blackberry's CEO's Thorsten Heins' claim that "In five years I don't think there'll be a reason to have a tablet anymore" and other infamous tech predictions from the past. Notable examples include Michael Dell's 1997 suggestion that Apple Computer shut down and return their money to shareholders, Sir. Alan Sugar's claim that the iPod would be dead by 2005.
See: Popular Puzzles in Crickler.
Crickler is available in the App Store: LINK

We're having a contest! Join in the fun.

Check it out on Facebook.
PlayScreen partners with AdsYolo to help Chinese gamers gain mastery of the English language with a unique and fun educational game experience. Read more…
ENCINITAS, [January 9, 2012] – The PDF above was created for our booth at Startup Debut, which took place at the Read more…